YOU AND YOUR LITTLE ONE WILL ABSOLUTELY LOVE THIS AMAZING BABY PILLOW ELEPHANT PLUSH TOY!
FEATURES
The cutest elephant pillow for baby/infant photography sessions
Great for tummy time
Perfect addition to an elephant nursery theme
Soft plush material
Easy to wash (handwash and tumble dry)
2 sizes available: small (40cm or 15.5″) and large (60cm or 23.5″)
Elephants are one of the most comforting and gentle animals on the planet. Although they're giants, they're incredibly kind and compassionate.
Surround your baby with the positive energy these giant gentles provide with an elephant plush pillow. Large enough to provide your baby with something to hug and hold during photo sessions. Our comfy elephant plush pillows are the next best form of comfort for your little one (apart from its parents of course).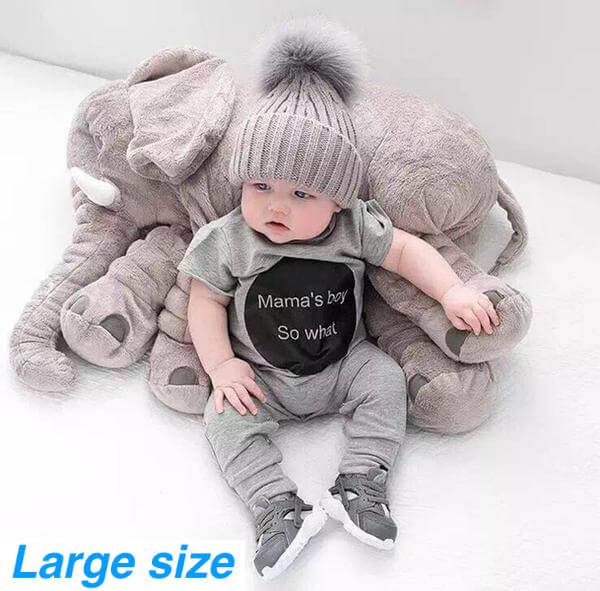 This comfy elephant plush pillow is perfect for your infant, toddler, or as a baby shower gift! Comes in 5 cheerful colors to choose from.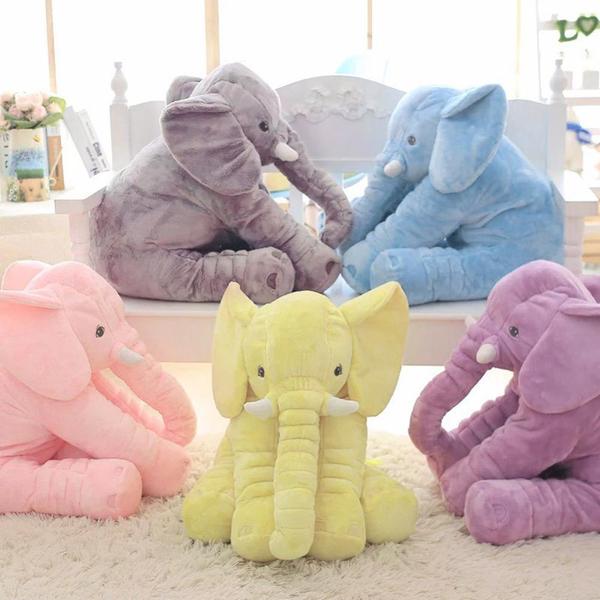 A cute, huggable and cuddly plush that will make nap & sofa time a beautiful experience!