Take care of pet teeth with Pet Dental Calculus Removing Toothbrush
The soft brush design is safe for pets. Small head tip for those hard to reach places.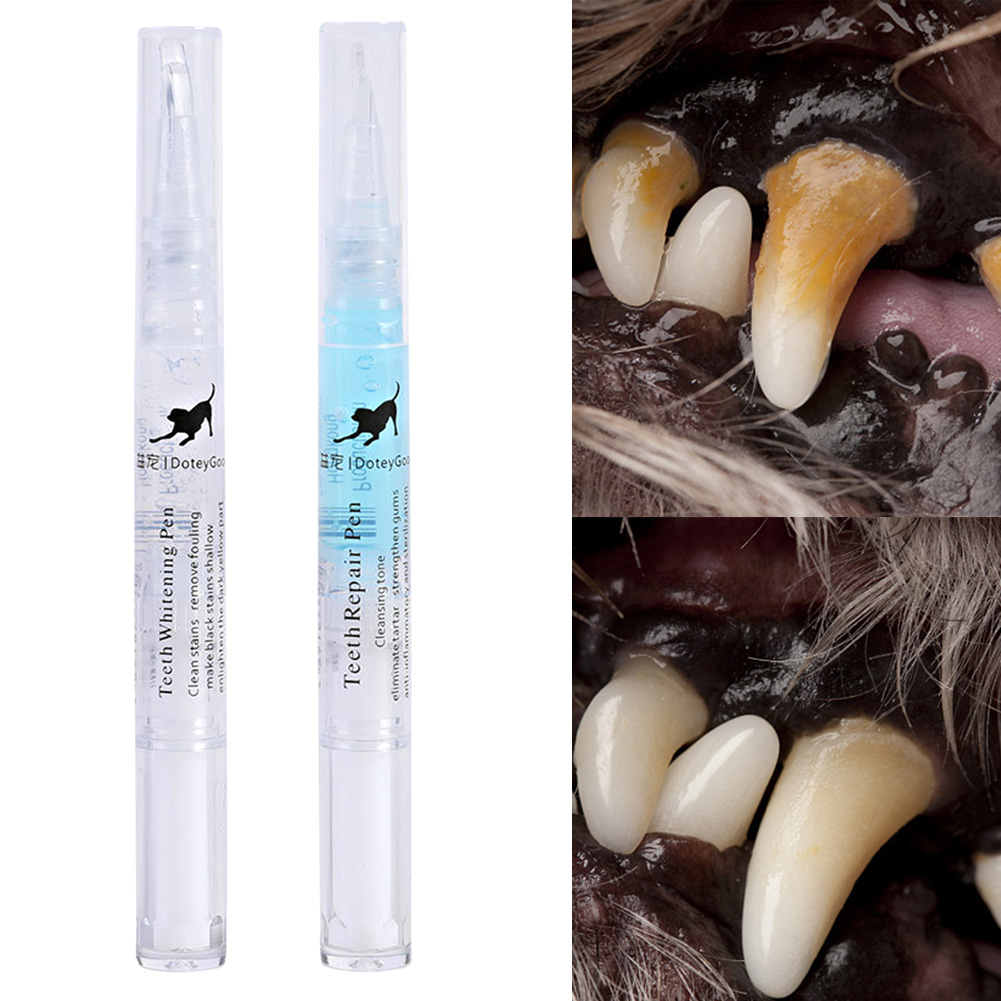 The white pen can penetrate into the gums, remove tartar and stubborn dental stains on the teeth, soften the teeth on the calculus, make the calculus lose and fall off.
The blue pen can all-round care of oral and gums, anti-inflammatory and bacteriostasis, repair gums, strong teeth, so that teeth more bright and white luster.
The anti-slip design is convenient for you to operate and help you maintain healthy teeth and a happy lifestyle for your pet.