Beautiful Vintage Zodiac 12 Constellations Music Box!
Everyone will just fall in love with these music boxes for the beautiful music, lights, and mysterious constellations!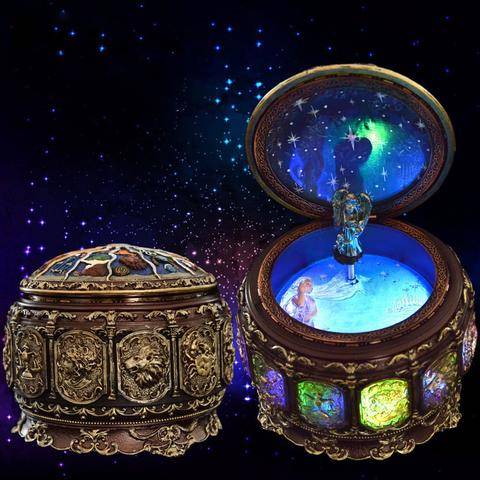 ✅ Sturdy material, beautiful design, lovely craftsmanship. Perfect for any music box collector.
✅ LED lights can be turned on and twinkle along with music, making a mystical experience.
✅ The perfect gift for any occasion: birthday, wedding, holiday or just for yourself!
✅ 12 different Guardian Angels for 12 Constellations