YI 1080p Thuis Camera Indoor Draadloze IP Kantoor/Baby/Huisdier Monitor Security Surveillance Systeem EU Edition Cloud service Beschikbaar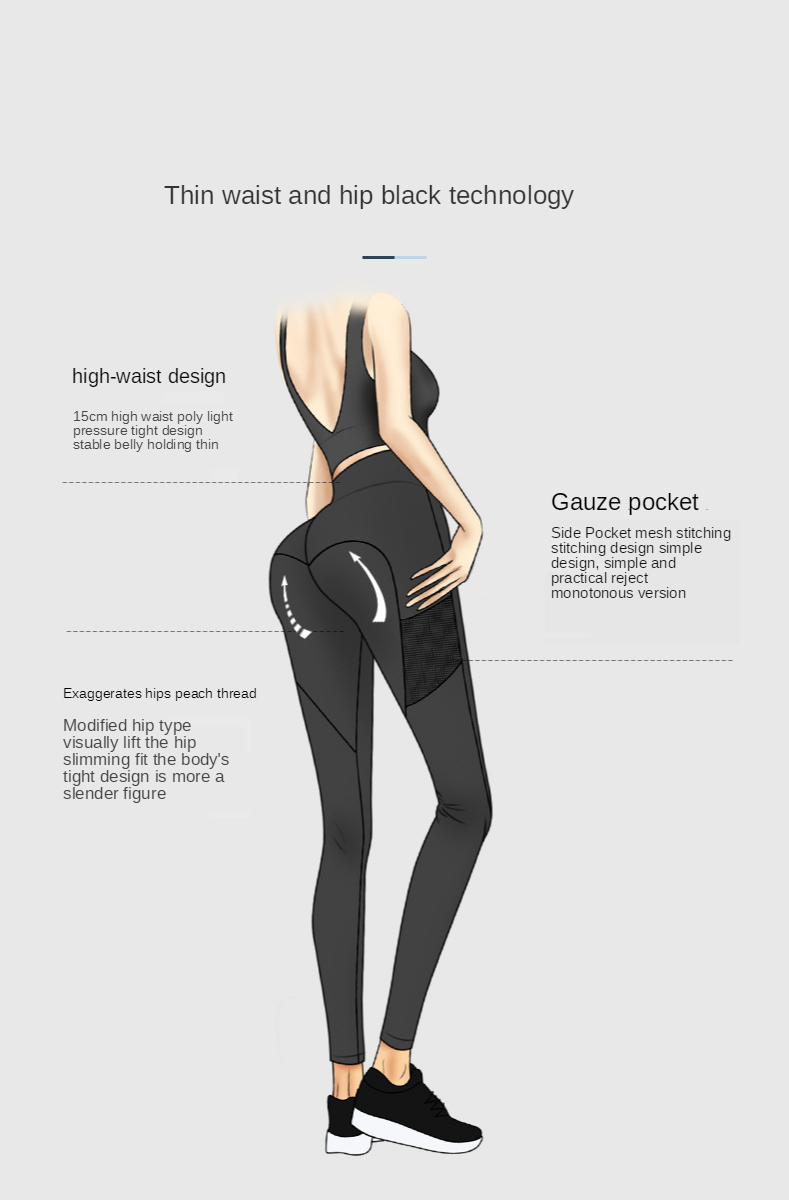 24/7 Full HD Opname-F/2.0 diafragma, 112 groothoek lens,1080p/15fps te capture momenten met helder beeld.

Kenmerken twee-weg audio zodat u ontvangen en zenden audio vanaf elke locatie met een WiFi verbinding.

Verbeterde Nachtzicht-8 individuele 940nm infrarood LED's, die automatisch op infrarood (IR) in lage lichtomstandigheden, zodat u zien cearly in het donker.

Activiteit Waarschuwingen-Baby Huilen Detectie en Bewegingsdetectie functies gebruik state-of-the-art technologie om detecteren en meldingen verzenden naar uw telefoon. Activiteit Waarschuwingen (7-dag opslag in YI Cloud) gratis beschikbaar zonder een micro SD geheugenkaart of een YI Cloud abonnement.

YI Thuis App- Acess uw camera met onze mobiele APP altijd en overal. Kunt delen uw camera met tot 5 familieleden of vrienden, en view meerdere camera's op een enkele rekening.

Cloud Storage-Ondersteunt YI Cloud om het risico van het verliezen van beelden van een micro SD geheugenkaart, en zorgt voor alle opgenomen video is veilig, en beschermd met de meest efficiënte compressie en hoogste bescherming van gegevens. Lokale backup ondersteunt tot 32GB Class 10 microSD kaarten met FAT32format
YI 1080p Thuis Camera
Ongelooflijke Beeldkwaliteit met Cutting-edge Design
Maakt YI 1080p Camera de Beste in zijn Klasse
EEN Uiterst Secure Cloud Service

Al uw video's en bekijk ze direct in de cloud. Genieten van hoge-end beveiliging met een eenvoudig te gebruiken interface. Al uw video's zijn gecodeerd voordat ze geüpload naar de cloud, voorkomen kritische data verloren of geknoeid. De encryptie sleutel is bijgewerkt periodiek voor de hoogste niveau van data bescherming.
1080p Full HD Resolutie Levert Scherpe en Levendige Beelden

1080p High Definition toont elk klein detail, en is voorzien van verbeterde digitale ruisonderdrukking

Verbeterde Nachtzicht Geeft U Duidelijkheid Zelfs In het Donker

Met een meer krachtige IR algoritme, hoeft u niet langer te offeren elke details vanwege dim omgevingen

Smart Motion en Geluid Detectie is uw Persoonlijke Rond-de-Klok Security Guard



YI 1080p Thuis Camera is geïnspireerd door de YI Dome 1080p. Nauwkeurige detectie met geavanceerde motion detection algoritme. Aanpasbare timeframes voor Activiteit Alert meldingen, waarschuwingen zijn automatisch verzonden naar app.



One–soort Baby Huilen Detectie Technologie dat Houdt Je Alert Alle Tijd



Met de cutting-edge baby huilen technologie, elk geluid uw baby maakt kan worden opgehaald binnen 5 meter afstand van de camera en naar u verzonden in een 6-tweede video clip.



Check In Op Uw Huis met Uw App
Ongeacht waar je bent, uw huis is altijd binnen handbereik.
YI 1080p app zet uw dierbaren rechts waar je door waardoor u de mogelijkheid om te zien uw thuis waar je bent, alle van de tijd.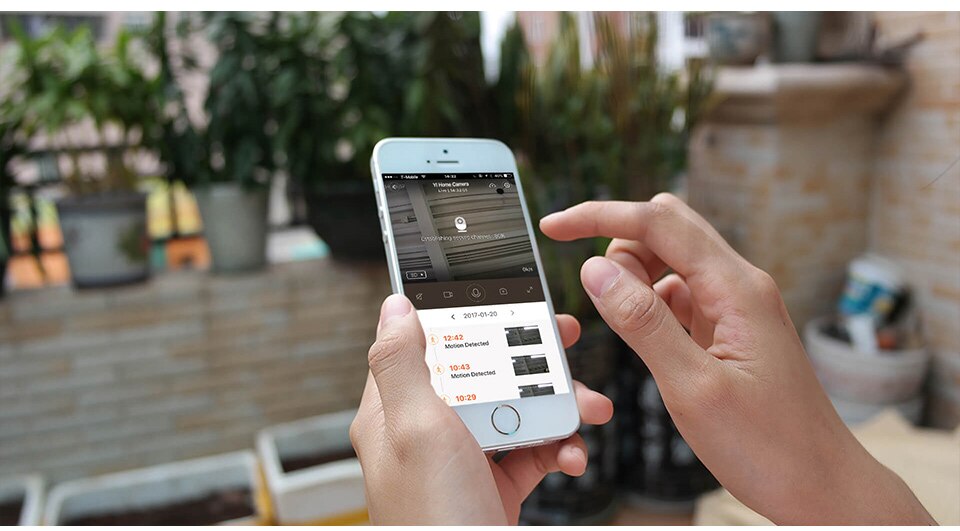 Ondersteunt Monitoring van PC App



Je zal nooit ver van huis

2-weg Audio Houdt Uw Geliefde
Degenen Gevoel Getroost met Uw Stem

Crystal clear luidsprekers en verbeterde microfoon behoudt de duidelijkheid en nieuwigheid van de stem.
Het is nog nooit zo gemakkelijk te blijven dichter bij uw familie, waar u ook bent. Dual mode audio: Kiezen tussen intercom of handsfree voor uw audio behoeften

Licht speed Installatie Met Slechts Drie Stappen!

Aansluiten uw apparaat naar de App op de telefoon duurt slechts drie eenvoudige stappen.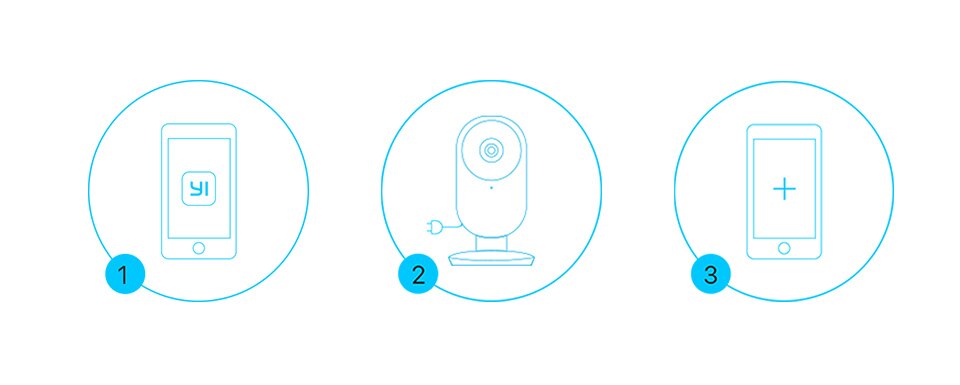 Downloaden mobiele app Plug in de power kabel Tap Sluit

Ondersteunt Monitoring van PC App

1/2.7 "200W CMOS Sensor, 1080p Resolutie | F2.0 Diafragma, 112 ° Groothoek Lens | 4x Digitale Zoom

Lens Vervorming Correctie Geeft U een Betere Kijkervaring

Lens Vervorming Correctie effectief corrigeert vervormingen die optreden van groothoek lenzen, verstrekken gevangen video dat wedstrijden een real-world instelling, dus leveren optimale kijkervaring.

Dual Stream Opname: High Definition | Standaard Definition

Biedt u de beste kijkervaring kwaliteit uw internet kan handvat.
Past automatisch streaming kwaliteit in scenario's waar verbindingssnelheid is slecht, om gebruiker met een beter, ononderbroken kijkervaring. Gebruiker is aangemeld op de app om naar verschillende streaming modus afhankelijk van de verbinding snelheid.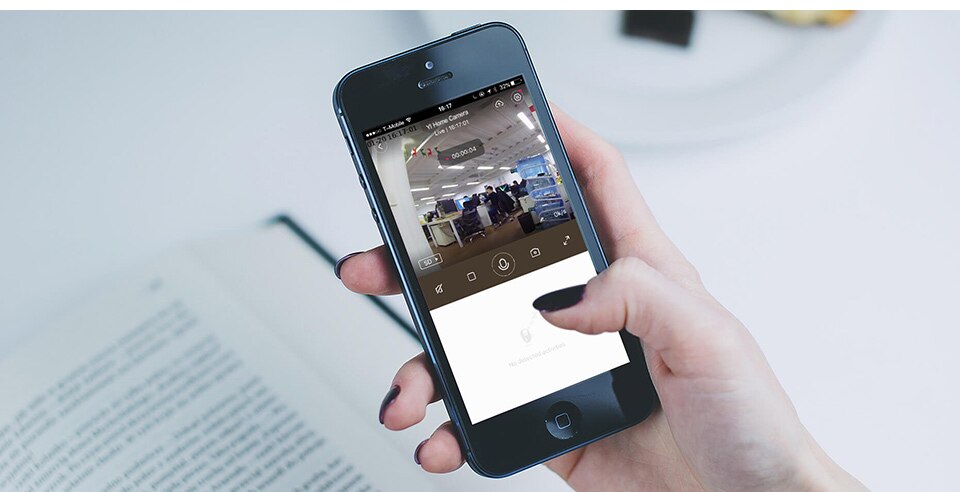 Gemoedsrust-Save om Lokale Opslag

Ondersteunt lokale back up. Zelfs als verbinding is verloren, YI 1080p kan blijven opnemen en opslaan om lokale opslag onafgebroken. Dit is te voorkomen ontbrekende belangrijke momenten vanwege slechte internetverbinding.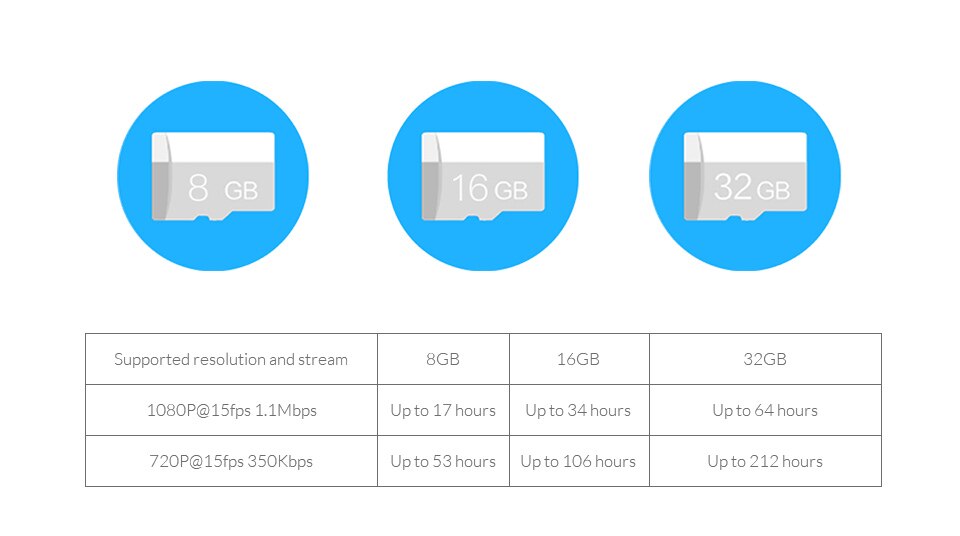 Flexibele Opslag Opties Gemaakt Voor U Beschikbaar.

YI 1080p Thuis Camera ondersteunt backing up video's in veilige cloud storage,
Maken bekijken video's meer handig en veilig (zelfs als uw camera is verloren of gebroken).
Het ondersteunt ook opname video op een lus met een microsd-kaart (8-32gb).

Stepping Up de Game met Krachtige Functie Upgrades

Gebaseerd op de best verkopende serie van YI Huis en Dome Camera
Resolutie is geschaald up: 720p 1080p
Meer functies: Baby-Huilen Detectie, YI Cloud, Dual-Mode Twee-weg Audio en meer

PN


Yi Thuis Camera 1080P (2)


Yi Thuis Camera 720P (1)


Foto


Product Afmetingen


80mm * 114mm * 32mm


80mm * 114mm * 32mm


Gewicht


135g/4.8oz (Netto Gewicht)


135g/4.8oz (Netto Gewicht)


Werktemperatuur


32f-122f
0 °C-50 °C


32f-122f
0 °C-50 °C


Voeding


5V/1A


5V/1A


Audio


Ingebouwde Microfoon/Luidspreker
Twee-Weg Audio


Ingebouwde Microfoon/Luidspreker
Twee-Weg Audio


Opslag


Micro Sd-kaart (8-32GB) Class10
YI Cloud Service


Micro Sd-kaart (8-32GB) Class10
YI Cloud Service


Lens


112 ° Groothoek


112 ° Groothoek


Type verbinding


Wifi 2.4G Hz


Wifi 2.4G Hz


Functies


Baby Huilen
Real-Time Activiteit Waarschuwingen


Real-Time Activiteit Waarschuwingen


Video streams


1080p / 15fps (FHD)


720p / 20fps (HD)


Beeldsensor


1/2.7 "2MP
CMOS sensor


1/4 "1MP CMOS sensor


Microfoon Luidspreker
(Turn on / off)


Ja


N


Babycrying


Ja


N


IR nachtzicht


Y (8 * 940nm IR LEDs)


Y (8 * 940nm IR LEDs)